FP&A Career Pathing and Salary Guide
Career Pathway
Explore career paths available for a wide variety of job roles, whether you are looking to become an FP&A Analyst, Director of FP&A or even a company's CFO. Uncover salary information and find out required certificates and degrees needed for each position. You will also find a breakdown of the essential skills needed to excel in each career path.
---
Mouse over a circle to see the common career pathways to and from each title. Click on a circle to see the title(s) in each circle. Click on a title to see all of the details for that title.

Salary Guide
Your Financial Planning and Analysis salary is determined by many things including your job title, location and company size. Use this interactive heatmap to see Financial Analyst salaries in the U.S. Explore the granular snapshots of supply and demand data for finance, accounting and treasury jobs at the state and metro area levels. You can also see examples of an FP&A/Financial Analyst salary, Treasury Analyst salary and more.
---
Mouse over a state, metropolitan area or title circle to see a high-level summary of the data. Toggle between Job Openings and Salary to change the data presented. Click on a state or metropolitan to see the detailed data. Select a title from the dropdown box to narrow the results to a single title.
Earn More with the FPAC
Financial professionals holding a professional certification can claim prestige and credibility in their field. For certain job titles, those who hold certifications tend to have higher salaries than their peers in similar positions who do not.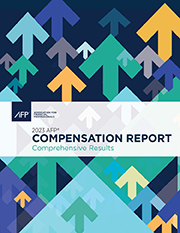 FP&A salary progressions can happen with career advancements and an increase in job responsibilities. Learn more about other influences on your FP&A salary with the 2023 AFP Compensation Report including:
- Education
- Region
- Industry