What is FP&A?
Financial planning & analysis (FP&A) drives strategic business decisions across the organization through integrated planning and forecasting, performance management and financial analysis.
You may know FP&A by different names depending on the company or location. But it always has the same goal: optimize the use of capital and resources by supporting business decisions. FP&A steers the ship as the role of the CFO changes to become a better partner to the business.
Key Functions of FP&A
FP&A drives business decisions throughout the organization through three key services:
1. Integrated planning and forecasting: A key function of FP&A is to translate the strategic plan into a strategy that coordinates the company, can be measured, and can be checked. This includes forecasting and budgeting, for those that use budgets.
2. Performance management: Companies set financial and operational goals and metrics that align with the desired outcomes. FP&A supports the company through management reporting on progress and performance on these metrics, supplemented with the additional context of "the three what's": what happened, what it means and what do we do next.
3. Financial analysis: FP&A delivers insight based on constructed models, data and information.
To deliver on these promises to the business, FP&A must also add a fourth activity:
4. Manage its own growth: FP&A plans its own growth to remain relevant to the changing operating models of business, data management and systems architecture, and team development.
Career Paths To and Through FP&A
FP&A is a diverse role, pulling on many areas of knowledge, skills and abilities that applies a financial lens to business and strategic planning and analysis. Career pathing is the process individuals use to chart a course for their professional direction and development. But, the pace of change is so fast in consumer markets, business organizations, the technological landscape, and, well everything else, that it leaves many people scratching their heads. How do you plan a career at all? Here are examples of how people moved into, and through FP&A.
Johan Van Zyl's Career Path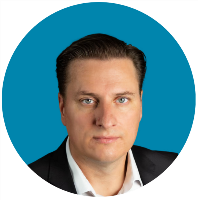 FP&A Handbook

The FP&A Handbook: The Who, What and Why of FP&A, defines the core functions of FP&A and contains case studies and career paths of current FP&A Professionals around the globe. It gives you an inside look into real-life FP&A.
Download the FP&A Handbook and dive deep into Financial Planning and Analysis including:
Defining FP&A
Day in the Life of an FP&A
The Characteristics of Leading FP&A Organizations
Career Paths To and Through FP&A