Who's Hiring FPACs?
FPAC professionals are in demand. When you earn the FPAC you stand out from the crowd – and employers notice.
A Certified Corporate FP&A Professional (FPAC) is a financial expert, a strategic and adept communicator and a trusted advisor for the business. When you become certified in FP&A, you will prove that you have deep knowledge of the entire decision process and are able to contribute to and be responsible for individual components of that process. You also will validate that you know how to perform these functions accurately and efficiently, and can identify, assess and adapt the process to changes in the business environment.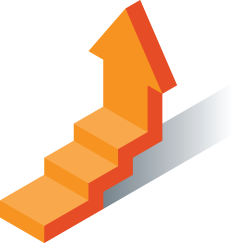 So, who hires FPAC professionals?
Here are organizations that have FPACs on their payroll:
Current Job Listings for FPACs
updated October 5, 2023
---
Argos Agency
---
ID Logistics
---
Kaiser Permanente
---
Power Engineers
---
Southern California Edison
Strategic Analysis and Financial Planning Advisor | Rosemead, CA [Hybrid] | Learn More
---